In the years before school, your child will develop faster than at any other time in their life.
From birth, children are natural learners and we know that each child will learn and develop differently. Your child will be monitored by their key person, who assesses how they are developing and uses this to design activities to support their development. We will use your child's interests to create games which support their next steps and our learning programme is based around the concept of learning through play.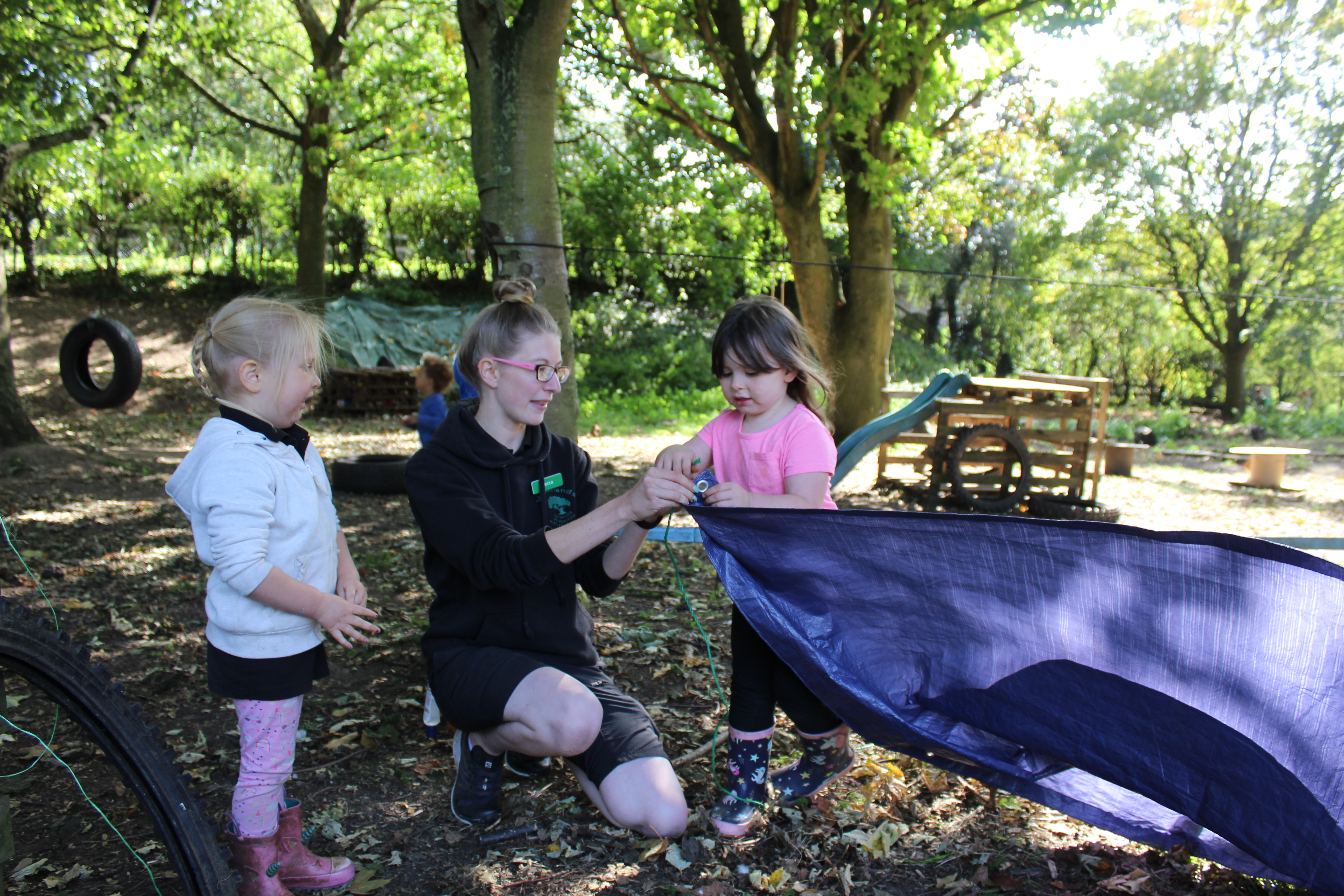 Learning in the great outdoors
As well as learning through play indoors, we use our large outdoor areas and Forest School to help your child's development. We know that some children prefer to learn outside, so your child will have the opportunity to play in the best place for them.
Outdoors, your child will engage in hands-on activities to develop their skills using nature and natural materials. They might make art using leaves to develop their creativity, grow their imagination when building dens or improve their numeracy by counting sticks and stones.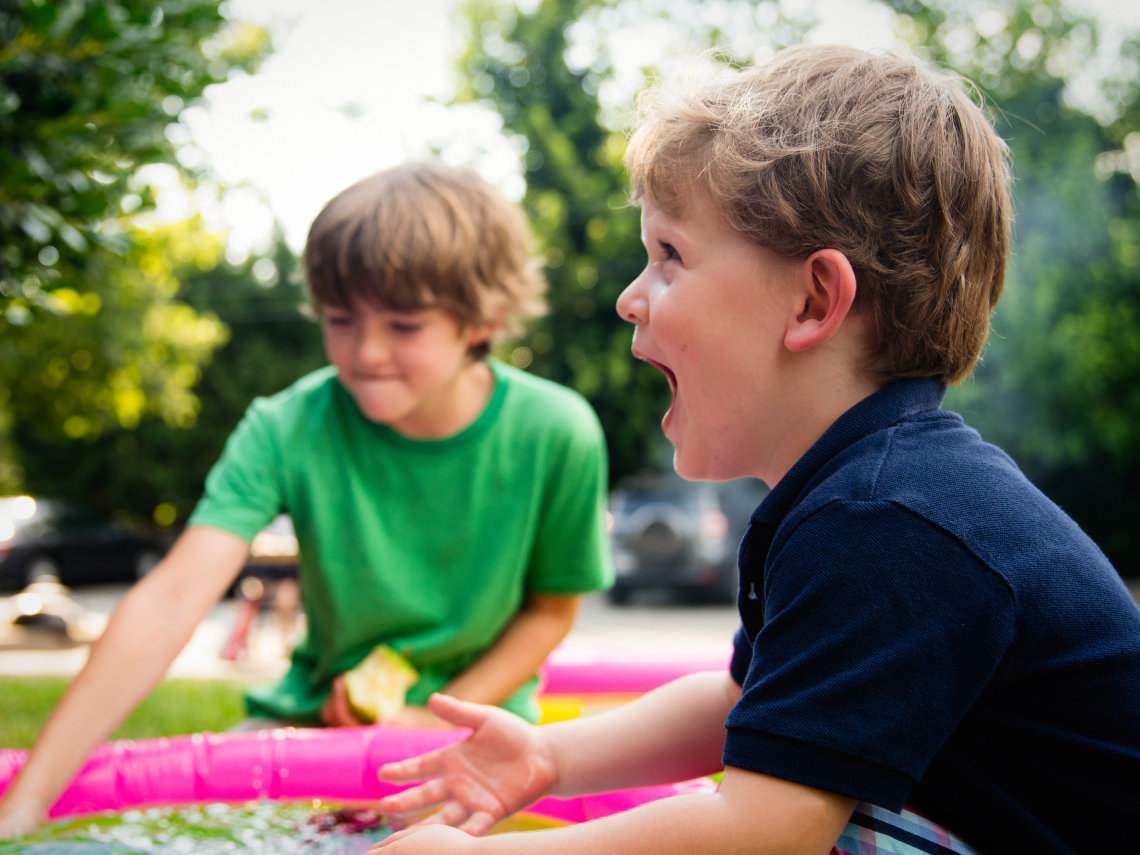 An experienced team helping your child as they grow
Our team are childcare professionals and have years of experience in how to support child development. We believe in continuous training, so that your child's key person will know the latest techniques and best practice to help your child grow. We have many longstanding members of staff, meaning that they are able to follow your child's progress as they develop into confident youngsters.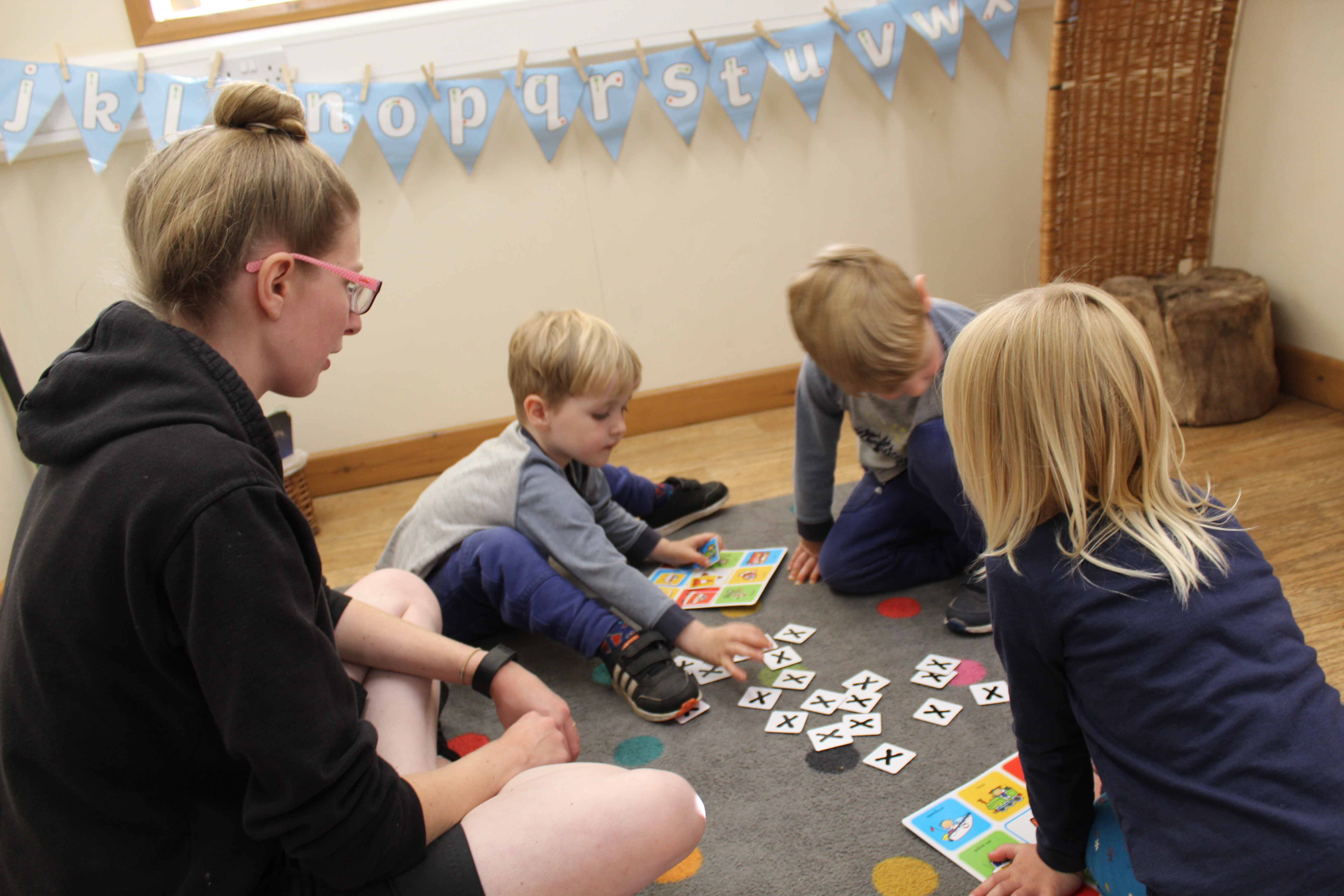 Working together with you as your child develops
Your child is constantly developing their skills, whether at nursery or at home. We work closely with you to understand your child's individual wants, needs and progress at home and use that information to better support their growth at nursery.

Supporting each child's development
We follow the Early Years Foundation Stage Framework, published by the Department for Education. The Framework looks to promote development in seven areas of learning.
We focus on the following areas of development:
Personal, social and emotional development
Physical development
Communication and language
Literacy
Mathematics
Understanding the world
Expressive art and design